Forum and W.L. Gore
WORKING TOGETHER TO SUPPLY THE LAW ENFORCEMENT COMMUNITY WITH THE BEST PROTECTION AT THE BEST PRICE
As a Gore certified manufacturer, Forum Industries has produced a wide range of products for over 12 years.
We are excited to be partnering with Gore in the production and sales of the new GORE® Advanced Products for Law Enforcement, a high quality apparel line for the US Law Enforcement Community made from the Gore family of fabrics. A new sales and marketing model for these law enforcement products will allow more desirable products to be delivered directly from our production floor to agencies at prices far below the typical dealer network structure. In addition to attractive pricing this new model will accelerate delivery times by allowing agencies to place orders directly with the manufacturing floor weeks away from delivery instead of months through dealers and distributors.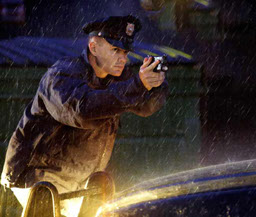 Having outerwear that withstands the conditions in which you work depends on the quality of the fabrics' construction and the manufacturing process of the garment. For 30 years, W. L. Gore & Associates has been a pioneer in developing high-performance barrier fabrics for first responder and military applications. Gore works closely with licensed manufacturers like FORUM during initial product design, rigorous laboratory and field testing, and final product performance — all to ensure that you can be confident your outerwear does what we say it will do.
WL Gore and Associates is a technology-driven company focused on discovery and product innovation. Well-known for waterproof, breathable GORE-TEX® fabric, the company's portfolio includes everything from high-performance fabrics and implantable medical devices to industrial manufacturing components and aerospace electronics. Founded in 1958 and headquartered in Newark, Delaware, Gore employs approximately 10,000 associates in 30 countries worldwide. Gore is one of a select few companies to appear on all of the U.S. "100 Best Companies to Work For" lists since the rankings debuted in 1984. The company also appears regularly on similar lists around the world.