WINDSTOPPER® Products
UNSURPASSED WIND PROTECTION

AND COMFORT
WHEN IT'S WINDY AND COLD, WINDSTOPPER® FABRIC IS YOUR SOLUTION. ONE OF THE BIGGEST FACTORS IN STAYING WARM ON A COLD DAY IS WIND CHILL, BECAUSE WIND AND COLD AIR COMBINE TO INCREASE HEAT LOSS FROM THE BODY. WINDSTOPPER® FABRIC SLOWS DOWN HEAT LOSS BY PROTECTING YOU COMPLETELY FROM THE WIND, KEEPING YOU COMFORTABLE LONGER DURING EXPOSURE TO A WIDE RANGE OF WEATHER CONDITIONS — WIND, COLD, AND LIGHT RAIN OR SNOW. WINDSTOPPER® FABRIC IS GORE'S MOST BREATHABLE PRODUCT, MEANING YOU DON'T HAVE TO CONTINUALLY ADD OR REMOVE LAYERS TO BE COMFORTABLE.
PROTECTION FROM WIND AND COLD
Being comfortable outdoors means being protected against wind chill , a combination of both air temperature and wind speed that increases heat loss and discomfort. Unlike conventional sweaters and fleece garments, WINDSTOPPER® fabric completely blocks the wind, keeping you comfortable longer during exposure to a wide range of weather conditions -wind, cold, and light snow.
COMFORT INDOORS AND OUT
As a police officer who works in a wide variety of environments, both indoors and outside, you do not want to continually add and remove layers to remain comfortable. With highly breathable WINDSTOPPER® fabric, you can remain comfortable indoors because it allows moisture vapor to escape from the garment, keeping you cooler and drier. At the same time, the fabric combines the highest level of breathability with total protection against wind to keep you warm outside with fewer layers and less bulk..
MAXIMUM DURABILITY WITHOUT SACRIFICING COMFORT
Durability is essential in a garment worn during the rigorous operations you perform as a police officer. WINDSTOPPER® fabric maintains its high level of performance over time, even with repeated wash/dry cycles. It is specifically engineered to last longer than other windproof fabrics without compromising your protection or comfort.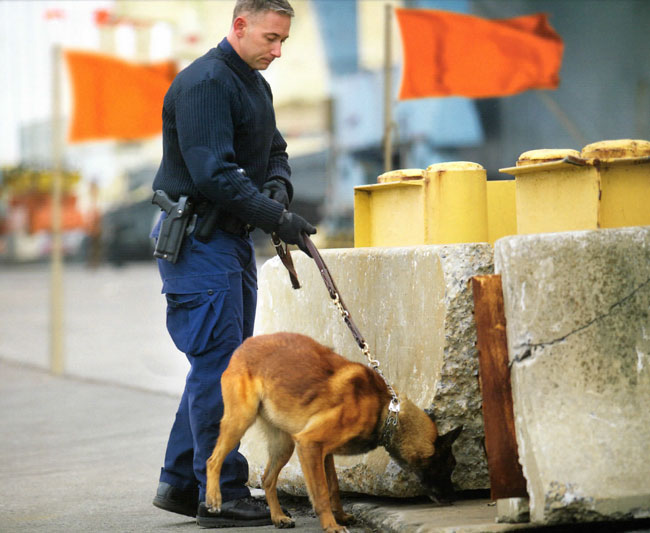 A JACKET THAT DELIVERS
WINDSTOPPER® Outerwear by FORUM combines durable wind protection and high breathability in garments that keep you warm and comfortable with fewer layers and less bulk. This lightweight fabric's unique construction blocks the wind from the outside while allowing moisture vapor to escape from your body — keeping you more comfortable in a wide range of weather conditions, including wind, cold, and light snow.
BENEFITS OF WINDSTOPPER® FABRIC
Excellent protection against wind and cold
Continued comfort indoors and out
Durable performance for the life of the garment
Water-resistant protection
Quick drying for increased comfort
TYPICAL APPLICATIONS

Law enforcement outerwear
Base Layers
Military outerwear
Military gloves
Products made by FORUM with WINDSTOPPER® fabric not only protect you from windchill by blocking the wind, but because they're also highly breathable, they keep you dry and comfortable whatever your activity. Thanks to Gore's revolutionary ultralight membrane technology, WINDSTOPPER® fabric is durable, breathable, and totally windproof for the life of the garment.
SOLUTIONS FOR ALL YOUR NEEDS
W. L. Gore & Associates has developed durable GORE-TEX® fabrics with a variety of textiles to provide waterproof protection with additional features such as high visibility, abrasion resistance, and anti-static protection. For assignments that keep you outside in all types of weather, be assured that there is a GORE-TEX® fabric that meets your outerwear needs.